Our Country Store offers a vast range of products for animals, pets and small holdings including animal and equestrian feeds & bedding, pet food & accessories, wild bird care, clothing & equipment. We also offer a local deliver service & much more…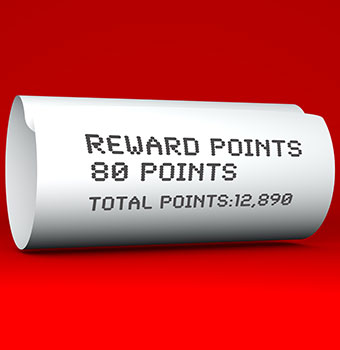 In-store Loyalty Scheme
Join our loyalty scheme today, It's free to join.
Take a Virtual Tour
Have a look around our store in 360 degrees
Your local family run Country Store, supporting the local community for over 50 years
As an established farming family, well-known across Nottinghamshire, we use our knowledge to provide the goods and services which are essential to animals and farming.
David, Nicola, family & team would like to welcome you to our family run country store.
A warm and friendly reception will greet customers which is always backed up with knowledge and service.
Our Country Store offers a vast range of products for animals, pets and small holdings including animal and equestrian feeds & bedding, pet food & accessories, wild bird care, clothing & equipment. The store will deliver large orders free of charge although a small charge will be made for other goods.
Also notable are our heard of highland cattle, a rescue pony called Mr. Chips and some other animals as well as a working farm, solar park, our fleet of delivery vehicles and our great quality range of own brand products.
Our Animals
David Cobb
Say hello to Mr Chips our new member of staff. He has settled in very well and loving all his new friends here at Cobbs. We must say a Big thank you to Bransby Horses - Rescue and Welfare for making this happen.
David Cobb
Katie Cobb joined the Cobb family in December 2015 and ever since has been a valued Cobb family member who likes to help out in the shop. Katie takes her job as customer greeter and dog product tester very seriously. When she's not in the shop she enjoys lounging by the fire at home with the family or running around the fields getting muddy.
David Cobb
Highland cattle have been famous throughout history for their distinctive look. At Cobbs we have kept Highland Cattle since 1990. Have a glance at the photos of this wonderful classic Scottish breed kept by Cobbs Country Store. Our Fold Facts about Highland Cattle The horns grow differently in males and females, with the bulls being thicker, curving forward with only a small upwards rise near the tip, if any at all. The cows' horns are more slender, and curve upwards. They are also longer than the bulls' horns. Their coat is made of two layers. Their coats enable the cow to survive harsh winters [...]
What Our Customers Have to Say
Don't just take our word for it. Read what our customers have to say about Cobbs
Sign up to our newsletter for offers and updates.
Some of the brands we stock